Mark+ 2 Tone Color Marking Pen – Green & Grey
The Mark+ has two tips, in two tones. For dual marking, color coordinating your notes.
Details:
Measures 13.1. x 1.2 cm (closed)
Features a green and grey toned marker
Features pigment and ink based ink
Weighs 11 grams
Out of stock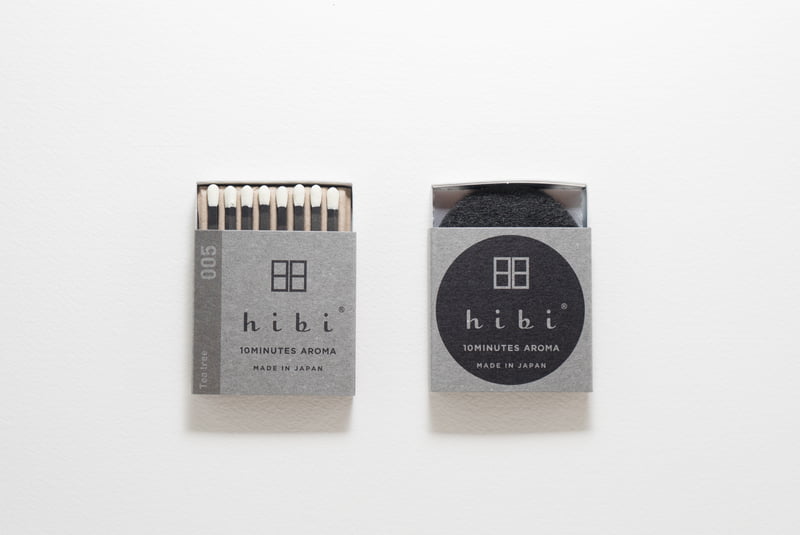 Desk Tools, Accessories
Hibi's 10 Minute Aroma Lavender has an elegant floral fragrance. Ideal for when you want to soothe your mind, or relax before going to sleep. This pack counts 8 match sticks and a non-flammable mat. It fits easily in your palm and the incense can be lit without the need for a lighter. We recommend using the provided anti-flammable mat. Measures 5,8 x 5,8 x 1,9 cm (packaging) Counts 8 incense match sticks Includes non-flammable mat Made from incense powder and washi pulp Made in Japan Hibi means 'day to day', or daily, in Japanese. It was given with the hope that you will keep hibi incense around you every day and freely enjoy its fragrance, matching each day's mood or occasion. The logo's design combines two of the Chinese character '日' (day) set next to each other. The incense of Awaji Island and the matches of Harima: These two traditional industries of Hyogo Prefecture first encountered each other in 2011. The collaboration started with the idea of an incense that could be lit like striking a match, and was followed by 3 years of trial and error. An aromatic product with properties of strength and fragrance was developed, which did not break even when struck like a match. The names of products and packaging were developed to convey the sensibility of today's Japan. All those things were 'designs' to create a new way of enjoying fragrance.
€

11,00